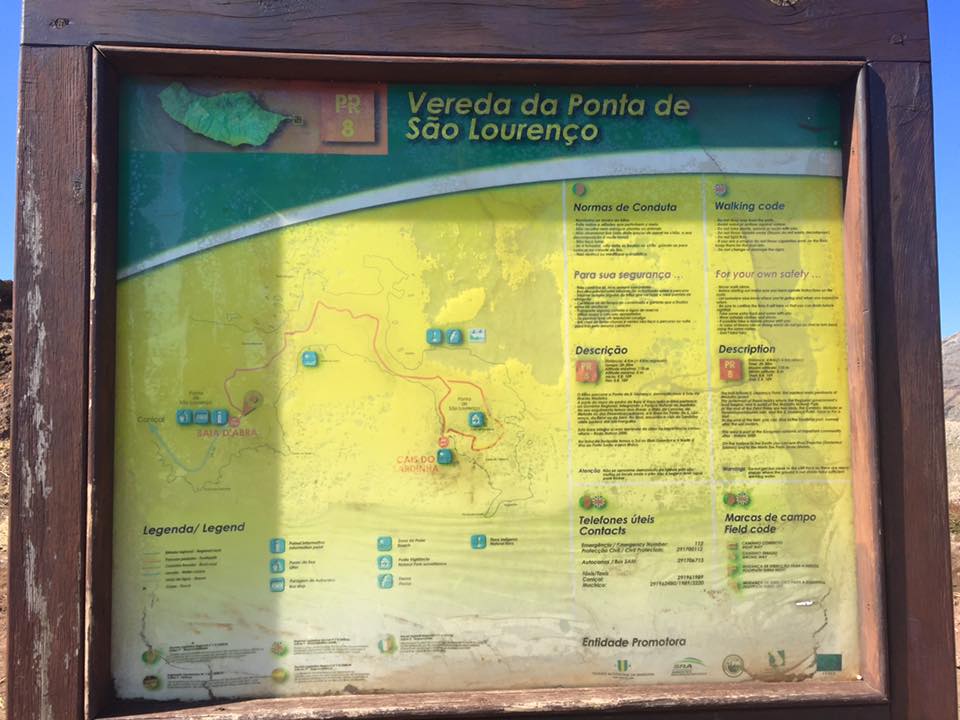 We first ate lunch in Caniçal before heading to Ponta de São Lourenço.
"Back in the 1950s, the sleepy fishing village of Caniçal, 9km (5.6 miles) northeast of Machico, was inextricably linked with the whaling industry that action sequences for the film Mob Dick were shot off coast. In those days, Caniçal still accessible only by boat or via a precarious cliff-top path, the disused station re-opened as the Museu de Baleia (Whaling Museum).
Madeira's coastal waters support a rich maritime life. Visibility is excellent up to 50m (164ft) at Ponta de São Lourenço which accounts for the growing number of scuba diving schools. Most are based around Canico de Baixo, popular due to tis proximity to Machico Bay and the Garajau natural marine park. Here you may encounter monkish, barracudas, octopus, sea spiders, eels, manta rays, the great locust lobster and other species that thrive in Atlantic Waters.
 "In the days of the first settlers the area was heavily forested but the soil never recovered once the trees were uprooted to provide more land for pasture. Each spring, however, Ponta de São Lourenço comes abruptly to life as a rash of flowers breaks out miraculously among the scrub." (Source text: p.112. Globetrotter Travel Guide. Madeira)
Hiking for 5 km
We  hiked for five kilometres at the island's most easterly point, Ponta de São Lourenço. The peninsula is almost barren, the vermilion coloured rock makes you feel like you're walking in a Martian landscape.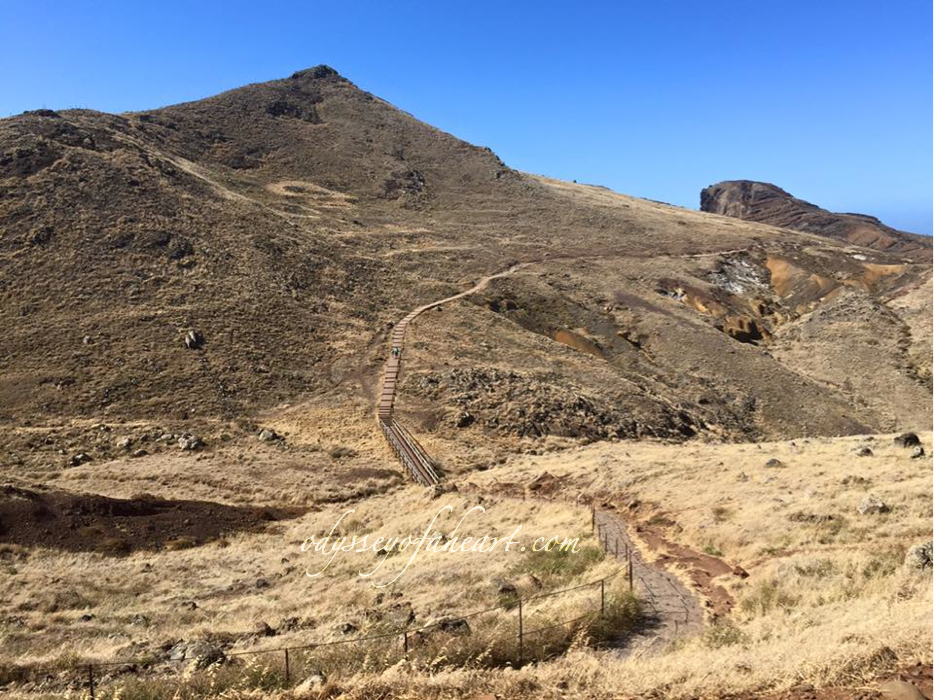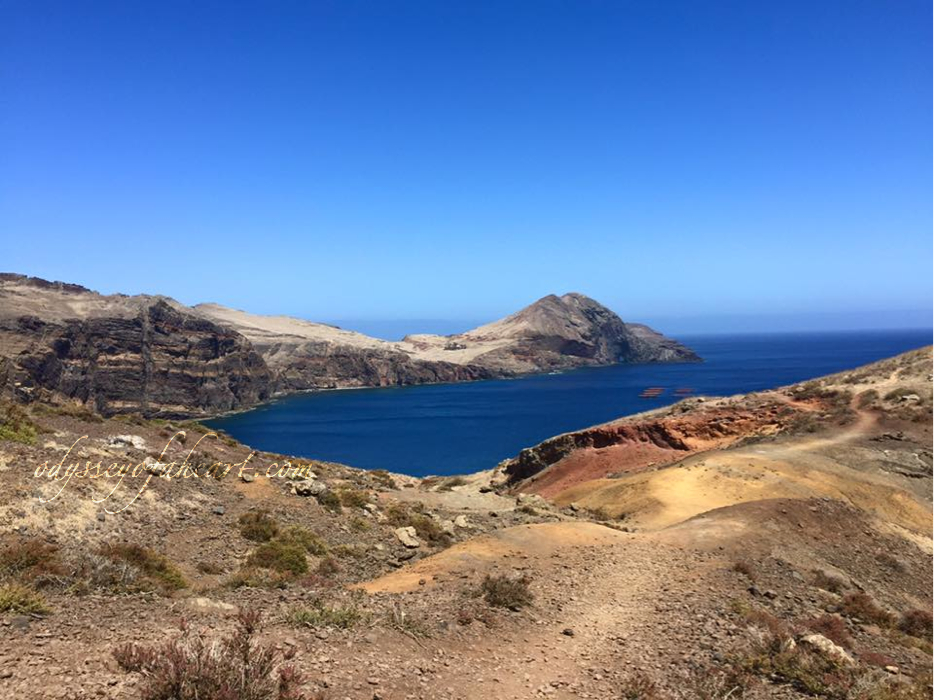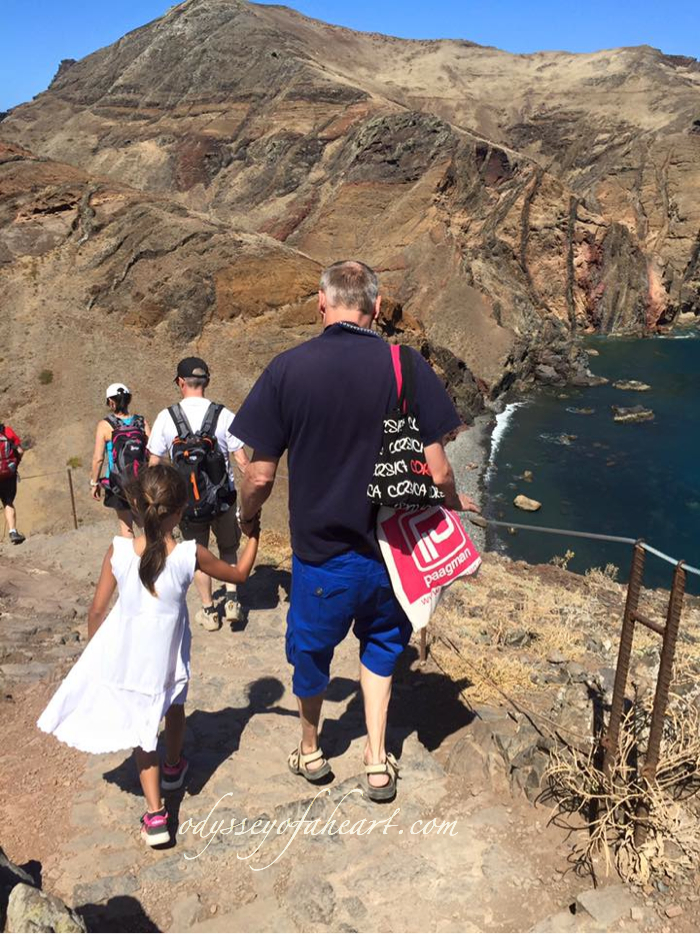 While hiking, I took many pictures and small video clips intended for my upcoming novel project book trailer. My husband told me: "The most beautiful sight is at the end of this trail." 😂 I replied, "I don't want to miss small details."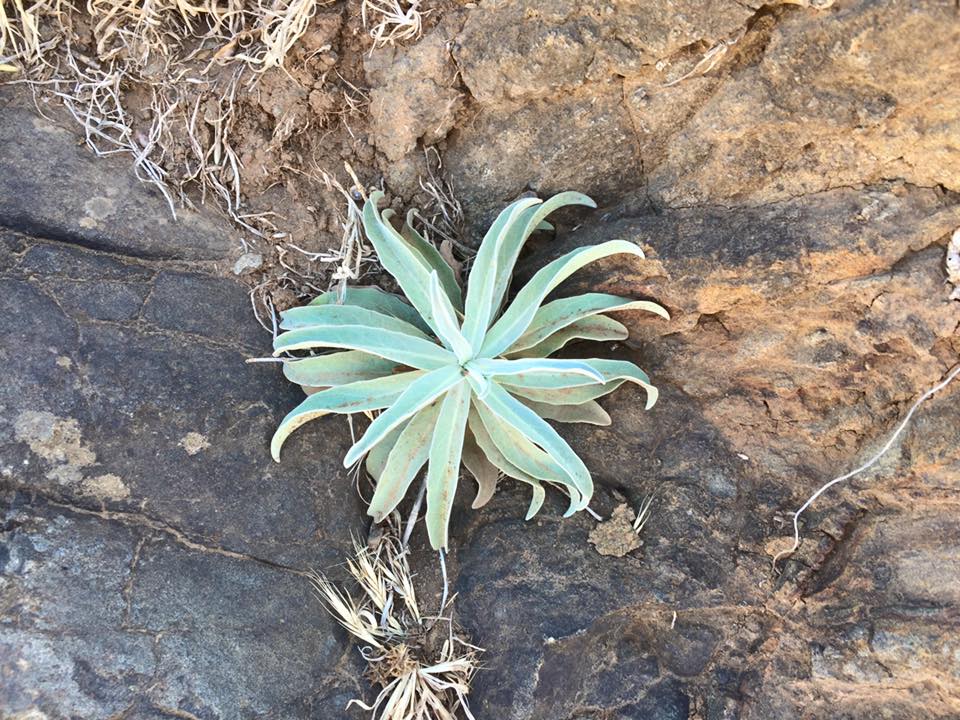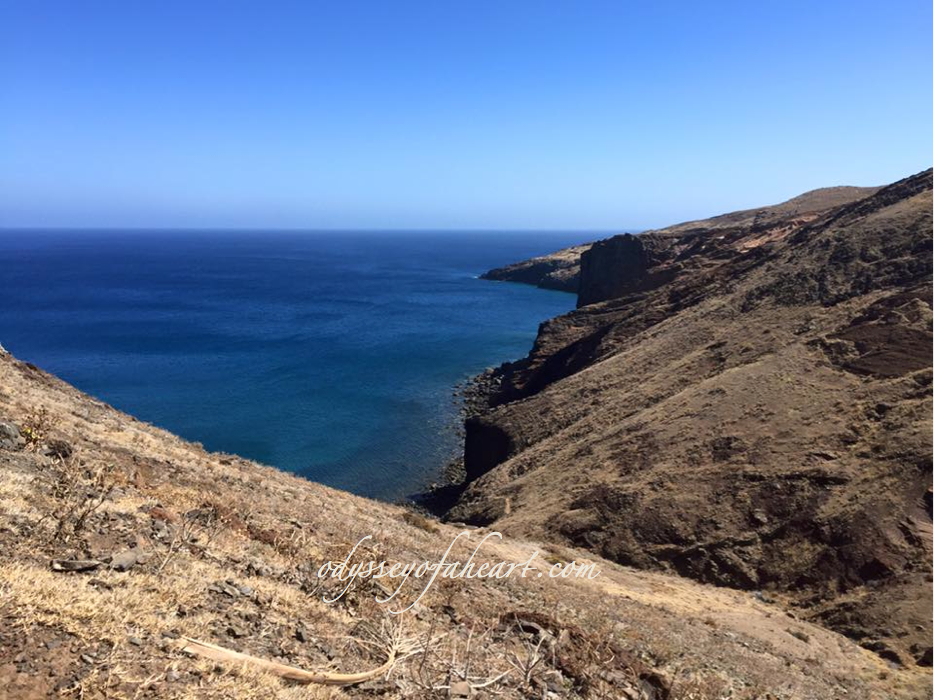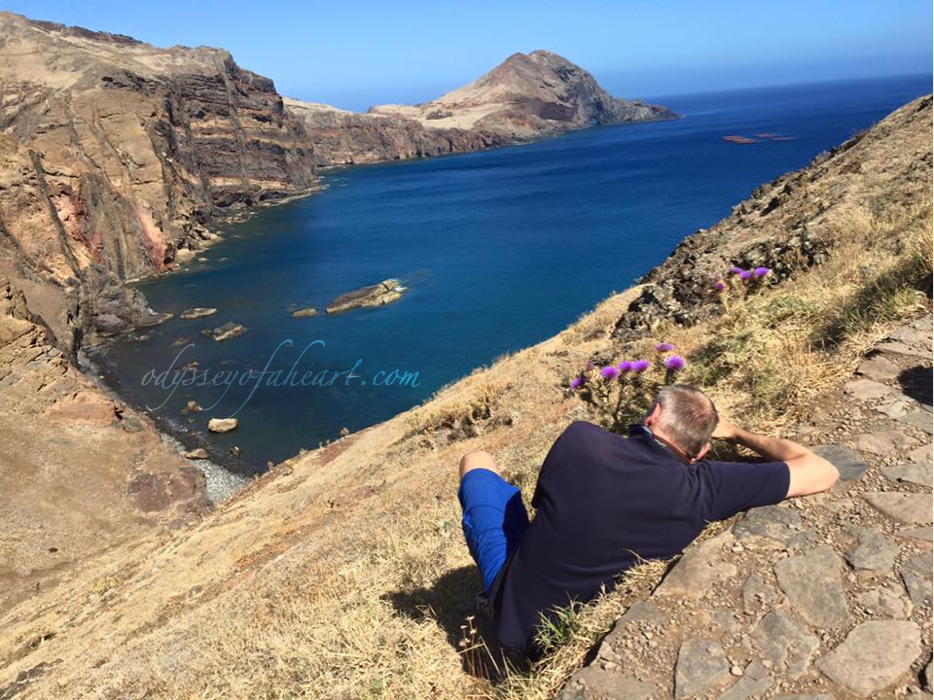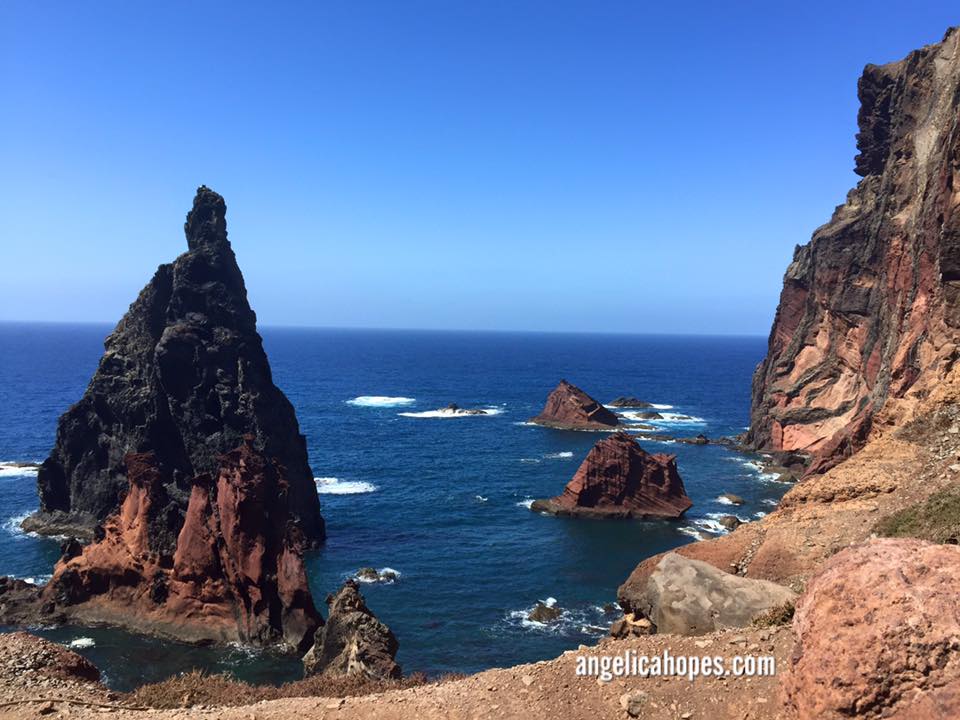 It was very windy in this cove while taking pictures at the faraglioni and cliffs.
It was worth the 5 km hiking. 😉 Elisa liked it a lot. She was not scared to walk by the cliff side with only ropes to hold and Camiel. Elisa and Camiel hiked further than me. while they were further away, I recorded video clip for my Wanderlust Trilogy book trailer and wrote some novel plots for new projects.